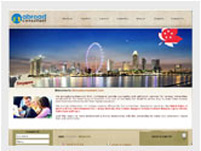 Website designed for a Education Consultants in Coimbatore. Dynamic news and events and SEO friendly website. SEO Content writing services provided. Jquery banner with unique designs.
Custom Web design
Logo Animation
Flash Banners
Flash Buttons
CSS
DIVS
Admin Panel
Table Less Design
Fully Div Based
W3 Standard
News and Events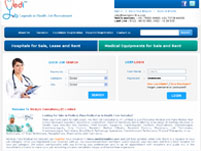 Java Forum for a chennai based software company, done in PHP, MYSQL and AJAX. Powerful Admin panel. User upgrade and downgrade module.
Admin can upgrade or downgrade the user module.
Approve the user questions and answers using the secured admin panel.
Custom Web page design
Custom Web Development in PHP
Unique Web page designs
Dynamic buttons - where admin can add or delete
User verification Via email ids
Dynamic admin panel
Dynamic user panel
Add manager - advertisements
Logo Designing
Flash Banners
User post comments
Admin approve comments
User approvals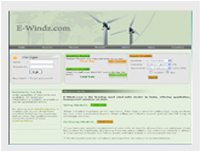 Wind Mill Sell Buy Portal. Website Developed for a Wind mill Reseller and Distributor in Coimbatore. Full fledged search module where admin can post second hand or new wind mills and user can download the complete details of the wind mill and Wind mill spares.
Dynamic user registration and admin approvals for the products posted by the user.
Admin Search to find products
Admin Login
Spare Search
Upload product details
Search product using id
Reports for different products
Buyer Details Reports
Dynamic News update
User Login
Product Search
Upload product images
Search product using product name
Sales Reports
User information's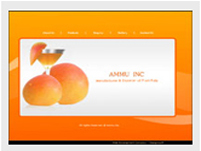 Website designed for Ammu Inc, a leading mango pulp exporter in india, unique looking website with enquiry forms, brochure designing and logo Designing. Flash banner with unique colour combinations.
Custom Flash Web design
Logo Designing
Flash Banners
Flash Buttons
CSS
DIVS
Logo Animation
Product Gallery
Brochure Designing
Content Writing
Logo Animation
Home Page in Flash
Fully Table Less Design
W3 Standard