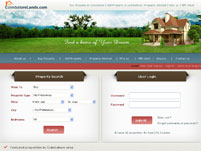 Dynamic Real estate portal where a user can become a free member and upload his property, land details, Website Designed Using CAKE PHP. OPPS Concept. Liquid Designs fits Comfortably on any Resolutions like wide screen or square screen. With Dynamic Search Options for the users
Dynamic web page designing
Web design in CAKE PHP
User Friendly URLS
Dynamic advertisement options
Dynamic Menus
Admin Approvals for the users
Users can list their property details
User Email verification
Dynamic Admin Control panel
Search to find properties for sale rent and Lease
User login
From Admin panel can send mail to user accounts
User information's
SEO
City wise Search Options
Logo Designs
Brochure Designing
Add City
Add Areas
Fully Customised
Best Deals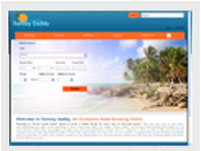 Admin can post hotel details with the discounts and users can search the best hotel deals and choose the date and location of the hotel they need to stay. Unique web application development, user friendly search features, customers can search hotels according to their preferred price. Users can print the offers with discounts and book the hotel rooms within their budget. Hotels can register and post their hotel details and after admin approval the hotel details would be visible to the users.
Dynamic Web Application
Dynamic search on home page
User Friendly URLS
Dynamic invoice
Price search
Location search
Seo Friendly
City search
Hotel name search
Admin can add locations
Admin can add hotels
City wise Search Options
Multiple photo upload
Category - Dynamic
DIVS
Dynamic Shipping
Admin approval for hotels
Admin can sort the listings
Creative web design
Edit hotels details
Dynamic Hotel deals
Seo Friendly website
Add hotel
Add room details
User information's
Add hotel photos
News Letter Subscription
User can print the invoice
Order List
Report - sales
User - Reports
Hotel search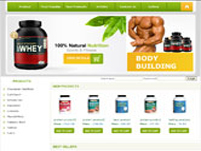 Ecommerce Website designed for a Protein Importer in India. Shopping cart with full features where client can upload images of the products, set price, discount, shipping, stock. E commerce website designed to gain mileage in search engines. Dynamic News and events, Dynamic Image Gallery and Dynamic News Letter Subscription. Dynamic Coupon code generation and user can get discounts by dynamically updating the unique code generated by the admin. SEO friendly website with more dynamic features to maintain the products easily with little computer knowledge.
Custom Web design
Logo Designing
Flash Banners
Flash Buttons
CSS
DIVS
Logo Animation
Product Gallery
Brochure Designing
Content Writing
Admin control Panel
User verification
Forums
Paid listings
Premium listings
Brochure Designing
Approve Forum comments
Articles
Google advertisements
Dynamic Bike Comparisons
Product Gallery
Free listings
Classified
Online Store
Payment Integration with Paypal
Product list on Home page
Virtual Shop
Online Cart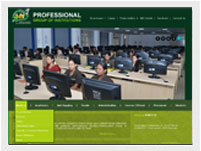 Shopping cart Website designed and developed for a US company selling unique Hats. Payment integrated with Authorize payment gateway. Full fledged shopping cart portal with product replacement option for the users. Discount Coupon code and many options to maintain the shopping cart.
Custom Ecommerce Web design
Hot Products
Secured User panel
Secure Admin panel
Email verification for users
Product Gallery
User Date wise Reports
Unlimited Product Update by Admin
Image Manager, where client can update product image in multi dimensions
Authorize payment gate way
Dynamic Shipping Calculations
Custom Shopping Cart web design
Hot Products
Secured User panel
Secure Admin panel
Email verification for users
Product Gallery
User Date wise Reports
Unlimited Product Update by Admin
Image Manager, where client can update product image in multi dimensions
Enquiry forms
Dynamic Shipping Calculations